Estimated
Est.
Read Time: 3 minutes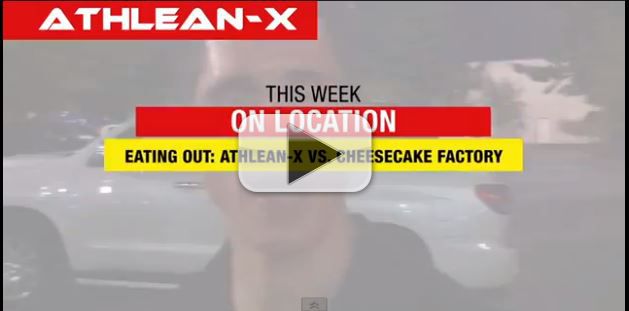 Let's face it…no matter how hard you're training or how dialed in you've been on your diet/nutrition, the thought of eating out at a chain restaurant that ISN'T called "Sprouts R Us" can be pretty damn terrifying.
When your buddies or family plans a Friday or Saturday night dinner at Outback Steakhouse you're probably thinking…"There goes my abs!"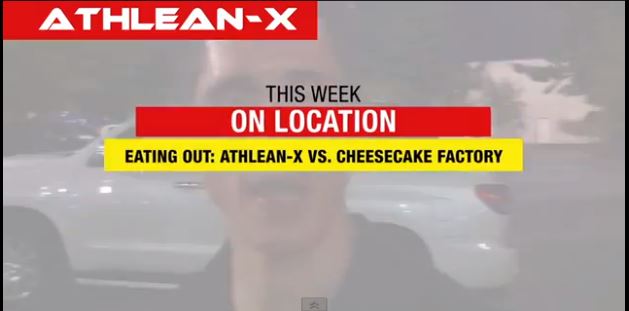 (well if Bloomin Onions are your thing then…yes kiss that six pack goodbye!)
BUT….it doesn't have to be this way. Not if you hit these restaurants (ANY RESTAURANT) with a plan. That's what I did on a recent trip to Atlanta when I wound up at a Cheesecake Factory!
SEE WHAT I ATE…and more importantly… THE 4 STEP ATTACK PLAN I USED TO MAKE MY CHOICE
Think this only works at Cheesecake Factory? Absolutely not. If you start from STEP 1 and work from there, this will work at ANY restaurant and most of all…help you keep those hard earned abs after all!
Which brings me to a "V.I.P" (Very Important Point) What is your eating like every OTHER day? On those days when you aren't eating out at a restaurant?
Be honest, because I'll be honest with you. If it needs work and you know it, then it's time to start doing something about it. If you make a promise to make a change with your nutrition so that you can finally start shedding enough of that body fat to start showing off a six pack…
THEN…I promise to give you the SIMPLEST, FASTEST, MOST EFFECTIVE 90 day meal plan for getting there. Oh yeah, and I won't EVER ask you to measure food, figure out carbs/protein, or count a single calorie again.
Get My 90 Day "Guy Friendly" X-Factor Meal Plan Free When You Order the ATHLEAN-X Program TODAY
Whether you find yourself eating out or in this weekend I hope you have a great one as always!I hope you'll apply my 4 steps for your next restaurant meal…AND…my X-Factor Meal Plan for the rest of your life! Your abs will be glad you did (as will be those that like to look at your abs!)
STAY STRONG…
Jeff
PS. Remember, how you look is 70% of what you put in your mouth. The funny thing? It's so much easier to get it right than people make it. See for yourself with the ATHLEAN X-FACTOR MEAL PLANS (included with your purchase of your A-X workout!)
Watch the YouTube version of this article
Popular & Trending