Estimated
Est.
Read Time: 2 minutes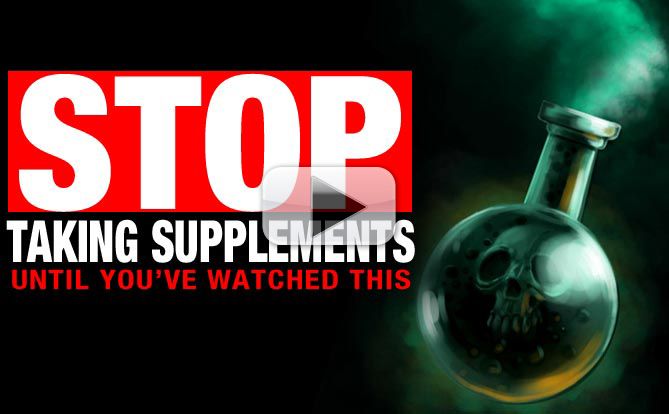 If you're one of the millions working out and taking supplements…
then you're DEFINITELY going to want to watch this video!
The Scary Truth About Bodybuilding Supplements and the supplement industry!
Whether you're like me and have been taking supplements since the time of "Hot Stuff", "Amino Fuel" and "Met-Rx" or are new to them….
I promise you, you might look at what you're taking a little differently after this video!
I'm going to show you why…
– You might want to question your local supp store rep
– What is ACTUALLY going in the bottles you're buying
– Why "HOW MUCH" is supposed to be in the bottle may not even come close
….and more
I have to say…my trust and faith in the industry was shattered when I found out half of these things!!
It's what actually led me to try and fix it on my own instead of relying on others when I created my ATHLEAN-Rx Supplements (click on the link to see them)
Meantime, hope you'll find this as informative and helpful as I think you will.
Enjoy the rest of your week my friend!
STAY STRONG…
Jeff
P.S. I often get asked why I would go through the trouble of creating my own personal supplement line (no not slapping some cheap private label on an existing supplement…but actually create them from scratch). I think you'll see why after this video.
Stop doubting whether your supplements are working! KNOW THEY ARE WORKING => Get ATHLEAN-Rx Here
P.P.S. Supplements are half of the equation as you know. What you do IN THE GYM is just as important. Get it right EVERY time you workout with the #1 Rated ATHLEAN-X Training System.
Click here to burn fat and build muscle at the same time for 90 days!
Watch the YouTube version of this article
Popular & Trending