Estimated
Est.
Read Time: 2 minutes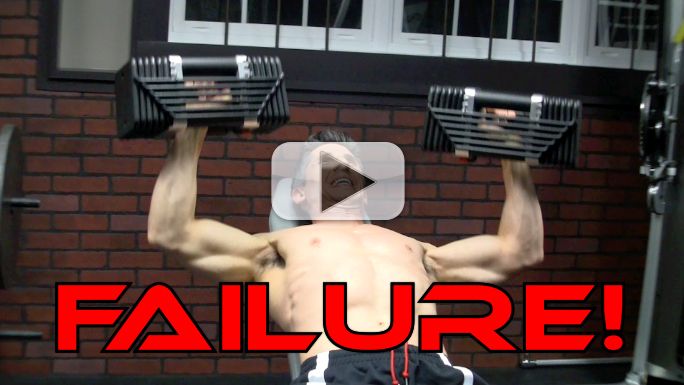 "How hard should I be working out?" This is a common question that, unfortunately, doesn't have a simple answer. You see…the instinct is to say "As hard as you can."
But the reality is that in some cases, it's not possible or even the right advice (without sacrificing form, overtraining or completely missing the muscle you were supposed to be training in the first place!)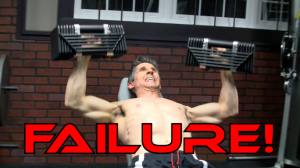 So the better answer is…"I WANT YOU TO FAIL!" That said, "Failing" or training to failure can be COMPLETELY DIFFERENT depending on the exercise you are doing!
Far too many programs miss this crucial point. ATHLEAN-X does NOT. This is such an important factor in determining the success or "failure" (pardon the pun) of your workouts, that I've taken away all the guesswork and worked the answer into every exercise of the ATHLEAN-X System for you.
That's right…The "WHEN" and the "HOW". The exercises in each of the step by step workouts are laid out in such a way to not only get you training to failure exactly when and how you should
BUT MOST IMPORTANTLY….to do it in a way that gets you results FASTER by keeping your training at the specific intensity you need to produce plateau free gains WITHOUT ever allowing you to OVERTRAIN!
Skip the normal "No Gain" Training Ruts with the ATHLEAN-X SYSTEM. Remember the old saying…."Failure doesn't mean you've accomplished nothing…since you should learn something." Well, now I want you to build muscles from it too!
Enjoy the rest of your week!
STAY STRONG…
Jeff
VERY IMPORTANT P.S.
PS. Manipulating "training to failure" can be tricky! Just as staying out in the sun even 1 minute longer than you need to be can start leading to a sunburn….messing up the concept of workout intensity can dramatically slow down your gains!
*** Let the ATHLEAN-X System Lay it All Out For You and Avoid Overtraining Once and For All
Watch the YouTube version of this article
Popular & Trending