Estimated
Est.
Read Time: 1 minute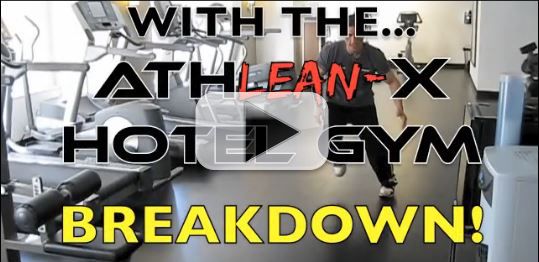 September means two things to me…the beginning of the Fall Season here in the northeast US (which I love!) AND…The annual fantasy football draft that I do with my former teammates and friends from the Mets.
Anyway, this year's draft took place in Chicago over the weekend. It immediately brought me back to my days of not only traveling every 10 days or so with the team….But also having to try and get my workouts in…IN A HOTEL GYM!!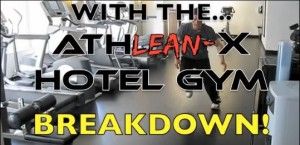 Ummm….can you say "less than ideal"?!? UNLESS….You're following a workout program like AthLEAN-X that makes ANY gym a suitable place to get a GREAT workout!
Watch me as I tour the gym at the hotel I stayed at and tell you EXACTLY how to get the most out of the limited space and the available equipment! Oh yeah, and see what machines I tell you to COMPLETELY AVOID unless you're looking for some place to rest your towel!
At the end of the day, it just goes to show you that AthLEAN-X can pass any "ROAD TEST" Can you say the same for the program you're following now? If not…it's time to give The AthLEAN-X System a try….
Stay Strong,
Jeff
PS. What else we've got going on:
Watch the YouTube version of this article
Popular & Trending